With nearly two decades of industry experience, Primus Medical has been providing leading-edge products to help health care providers provide affordable, innovative care for their customers. We continuously expand our manufacturing capabilities to provide our customers with high-quality products at low costs, including:
• Full Function low beds
• Bariatric beds, lifts and chairs
• Therapeutic air mattresses
• Therapeutic foam mattresses
• Lifts and slings
• Safety products
• Interior Design
Paying special attention to each individual customer's needs, Primus Medical offers superior customer service for your residents and staff. Every Primus Medical product must not only be easy to use and cost effective but also must provide residents with comfort and dignity. This is exemplified in the recent product successes of the PrimePlus® B1750 High Capacity Bed, PrimeCare® B901 High/Low Bed and our full line of case goods. Primus Medical is also capitalizing on our manufacturing capabilities to introduce a line of senior fitness and rehab solutions geared to the needs of health care facilities.
Primus Medical has established offices throughout the United States to better meet customer needs, and we continue to build strategic partnerships in Canada and Europe to further expand our reach. Multiple nationwide health care providers already trust and depend on Primus Medical to meet their organizational and equipment needs. We look forward to learning how Primus Medical can provide solutions for your organization.
 Our Quality Policy
Primus is committed to providing quality products and services to our customers.
Primus will only receive and ship quality products.
____________________________________________________________________________________________________________________________________________________________________________________
EXECUTIVE TEAM
Mark Shaw | President / COO
mshaw@primusmedical.com
Mark Shaw started his career in 1992 selling Therapeutic Sleep Surfaces and in 2002 founded Primus Medical. In the fall of 2008 he sold his company to a Global Manufacturer but has remained a leader at the company as President/COO. Since its inception, Mark quickly established Primus as being a customer centric organization. He has 4 patents to his credit and additional patents pending which have spearheaded innovations in Woundcare and Fall Prevention products. Mark has also been involved in many organizations over the years and has served on committees such as OHCAs Facility Standards committee – Woundcare and Falls Task force. Most recently he was elected as an American Cancer Societys Mahoning County Council Member 2012/2013. Mark studied at the University of Akron and in his off-time, he enjoys spending time with his family, golfing, watching football and cooking on the grill.
Dan Halas |  Vice President of  Sales
dhalas@primusmedical.com
Dan Halas is a sales executive that has over a decade of direct medical sales experience. He is a driven customer oriented sales leader and expert in the medical equipment industry. Dan was recruited by Primus Medical 10 years ago to launch their capital equipment rental program and capital equipment sales program and was promoted through the ranks to become Vice President of National Accounts. Mr. Halas' educational backing from Youngstown State University, his past decade of experience in the health care industry, direct sales and extensive customer relationships all contribute to the expansion of Primus Medicals national growth. Dan continues to be the company's leader in sales and product line knowledge as well as establishing and maintaining relationships with current distributors and national accounts. Dan is married to his wife Tracey and has three kids. He enjoys coaching his children in athletics, boating and spending the day on the lake with family and friends.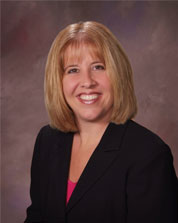 Deborah McCausland | Controller
dmccausland@primusmedical.com
Deborah is a controller who brings her 12 years of experience to the table at Primus Medical to oversee finances. Deborah has been instrumental in making sure Primus Medical runs smoothly during her stay here. Deborah's educational background includes a Bachelors Degree in Business Administration with a concentration in Accounting. Plans include gaining her Masters in Accounting as she helps to carry Primus Medical forward. Deborah enjoys golf, billiards, motorcycle riding, vacationing and playing with her kids.
 ____________________________________________________________________________________________________________________________________________________________________________________
SALES TEAM
Bill Mauzé | Regional Sales Director
bmauze@primusmedical.com
Bill recently joined Primus Medical and brings with him over 20 years of experience in the Acute, Long Term Care, and Home Markets industries. As a former Marine, Bill graduated from the University of North Carolina, Charlotte NC; to work with then leading mattress manufacturer BG Industries/Encompass Group for four years. Bill then spent 10 years covering the Southern United States with KCI specializing in mattresses, bariatric products, and specialty beds. Most recently he has been with Linet Americas for the past two years in the fields of mattresses and case goods. He has won many awards throughout his working tenure. Bill is married with three children in North Carolina and enjoys traveling, golf, and team sports in his hometown of Charlotte.
mging@primusmedical.com
Mark oversees the rental operations at Primus Medical. Mark brings his multiple years of independent rental experience to the table at Primus and is driven to both streamline operations while expanding our rental coverage and available products. For more information on our rental programs or to be added to our current facility list; please reach out to Mark. We would love to help you with your long or short term needs!
Alisse Antonas | Inside Sales Director
aantonas@primusmedical.com
Alisse recently joined the Primus Medical team taking over the lead of Inside Sales Director. Her strong background in account management has already been proven and we expect great things to come as she advances with Primus Medical towards the future.
Kirk Rupp | Customer Service
krupp@primusmedical.com
Kirk is the newest member of  Primus Medical  and will be overseeing the daily in-house ordering and shipping activities here at our Boardman, OH location. We look forward to working with Kirk and wish to extend a warm welcome from our team.
Thomas Hank | Creative Director
thank@primusmedical.com
Thomas Hank is the Creative Director for Primus Medical and oversees graphic, design and media work for the company. Graduating in 2005 from the College for Creative Studies in Detroit, Michigan; Thomas won awards from both ASC American Specialty Cars and Collins & Aikman for innovative design. Moving to a Ford based startup and development company early 2005, Thomas worked along – side engineers to build in-house aerodynamic equipment and total vehicle packages for the modern Mustang platforms. As the company moved into the high performance fuel injection market; Thomas stayed on developing and testing new products while leading the marketing efforts for the program. Thomas joined Primus medical in early 2011 to pursue new goals as he helps to bring Primus Medical to the forefront of the medical design world.  In his off time, Thomas still enjoys his automotive roots as you will likely find him turning wrenches in his garage or strapped in at the racetrack.
____________________________________________________________________________________________________________________________________________________________________________________
QUALITY DEPARTMENT
Layla Morris |  Quality Assistant
lmorris@primusmedical.com
Layla Morris is our Customer Service and Clinical Director with over 5 years experience with Primus Medical. Layla's leadership skills have helped form the Primus team as we grow in today's fast paced market and she is looking forward to the growth and success of the company. Layla started her career as a graduate from Youngstown State University with a Bachelor's Degree in Nursing and plans to purse further education. Layla enjoys cooking, golfing and watching football in her spare time. She also enjoys spending time with her family and friends.
Ben Lewis | Maintenance Director
blewis@primusmedical.com
Ben is the Maintenance Director at Primus Medical and oversees the warehouse operations as well as managing the returns and service program. All warranty or damaged items must be processed through Ben placing him as an integral part of our Quality Control system. In his off time, Ben enjoys sports and spending time with his kids.